Hip to be #Shopping: Lace tops for high tea
September 8, 2018
Some days, you just feel girly and want to look pretty. And lace is both pretty and girly, don't you think? So go ahead, go lace-y!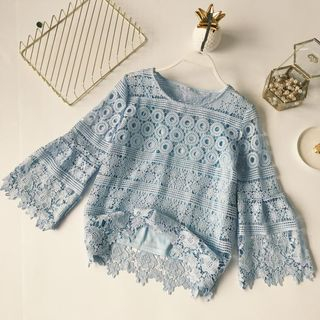 Set: Plain Camisole Top + Lace 3/4-Sleeve Top
This beautiful bluish grey all-lace blouse features a plain camisole and three-quarter trumpet sleeves. Perfect for all occasions.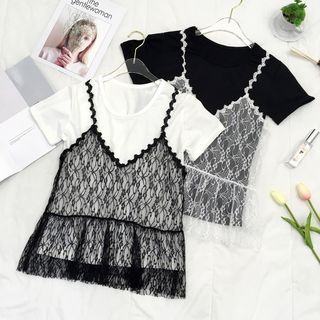 Set: Short-Sleeve Top + Spaghetti Strap Lace Top
This cutesy combo of a short sleeved top and a contrasting strappy lace top is perfect for an afternoon out to high tea with your high school friends you haven't seen in years.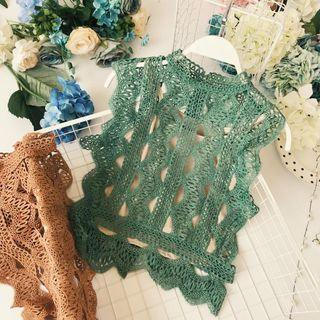 Set: Plain Camisole Top + Lace Tank Top
This lace tank top is perfect for the changing of the seasons. It comes with a plain nude camisole to be worn inside. There are 2 earthy colors to choose from, take your pick.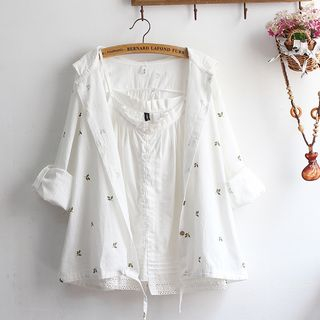 Set: Hooded Light Jacket + Ruffled Camisole Top
Okay, this isn't lace but it's so cute I just had to throw it in. You can wear the ruffled camisole top on its own and throw on the light hooded jacket when it gets windy or chilly. This sweet dual function set is perfect for going from day to night.
Last Call! Back-To-School Offer! Save an extra $5 off your orders of over $49 simply by using the code – 2018BTS5 – on checkout. Hurry, offer ends Sep. 16, 2018.
P.S. If you liked the above product descriptions, hire me to write them for you.
You May Also Like
February 22, 2014
July 24, 2019
August 28, 2018