Too too pretty #giftideas for the fashionable and young at hear
December 21, 2014
I set out to pick out 3 gift ideas from Betsey Johnson this morning and ended up with five. If I didn't have to get this post out, I'd still be there filling up a truck with endless pretty things. They're all so cute and pretty I'd love to have them all 😀 .
A beautiful bouquet of flowers pretty up this leather watch that comes in a round gold tone case with a pink Mother of Pearl dial and that adorable floral motif with crystal dot index markers. You know what? This is too classy a watch.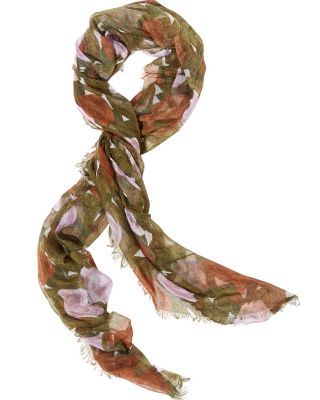 Wicked Rose Gauze Scarf in Brown
Stop and smell the roses! Infuse a little brilliance into any ensemble with this beautiful scarf. Pair this lightweight wrapper with jeans and a tee and infuse any look with a little stylish artistry.
Too Too, a sensational fragrance inspired by Betsey Johnson's love of dance and her passion for flirty fashion, is a fun, fresh perfume targeting the "it" girl who is youthful and effervescent. The bottle design is based on a timeless ornament that Betsey Johnson discovered as a child. This unique silhouette represents her childhood dreams and fashion ambitions.
The vibrant scent is comprised of sweet passion fruit, sparkling mandarin, ginger, and strawberry leaves spun together with an underlying delicate pink musk that suggests femininity and warmth. To round it out, jasmine, Bulgarian rose, patchouli, sandalwood, and vanilla add just the right touch of radiance. With a vivacious packaging design and an alluring scent, Too Too conveys the free spirit of today's sexy, modern girl who is playful, cool and flirtatious.
Too too pretty is all I can say 😀 .

Vintage Critters Beetle 3-piece Pendant
The perfect gift for that rare lover of creepy crawlers. The mixed metal chains come together with crystal bug-shaped charm pendants at front. I promise this gift will bring on some good times and unforgettable laughs 😉 .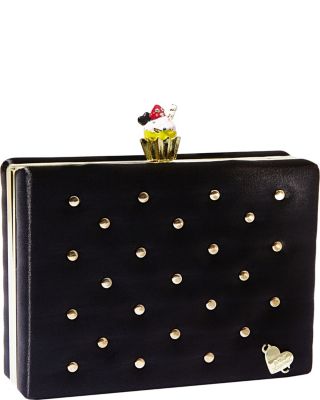 Charm Cupcake Topper Evening Clutch in Black
A darling little pink cupcake charm topper furthers the fun of this chic clutch that adds a deliciously happy twist to your party portfolio. Detailed with studded hardware and a slender drop-in strap for styling versatility. Tell me, who doesn't like cupcakes?!
Okay, heads up. There's a ton of classy and exciting gift ideas like these at Betsey Johnson's. Now you can save 20% off your purchase of $75 or more
by using the code – 20MERRY – at checkout. This offer is only good thru' December 23, 2014 so you better hurry to get them in time for Christmas.
Be sure to also check out other promotions like FREE shipping on any purchase, no minimum
that you can enjoy with the code – SHIPSFREE – at checkout. Offer ends December 31, 2014. Happy shopping!
You May Also Like
October 20, 2018
October 22, 2018
September 25, 2018