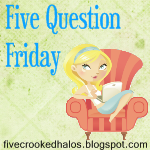 1. What is one thing you wish you did not have to teach your children?
Learning to drive should be a skill that teens can acquire simply from drinking a soda called Drive because if you've ever had to sit beside your kid when they're learning to drive, it can give you a heart attack. I'm not kidding.
2. What are you going to use since Google Reader is going away?
OMG, I'm shattered! I've had my Google Reader like forever and I love it with all my heart. What am I going to do without it? *sobs* I've spent some time looking at alternatives but so far, none of them turn me on. I mean, seriously who needs those boxes and magazine layout? I say make life easier and just keep things simple. I just want a simple reader just like Google Reader *sigh*.
And so my quest goes on… Latest I heard, Digg is coming up with a replica of the reader we know and love. I'm kinda holding out for that. Here's hoping it materializes. If you have any suggestion, I'd love to hear about it.
3. British comedy; Hilarious or strange?
Hilarious.
4. Do you prefer card games or board games?
Board games. I haven't touched a deck of cards in ages.
5. Will winter ever end?
At least it's only for 3 months. Can you imagine having summer all year like we have here? It's crazy hot and I hate it. I really wish we had some sort of cold weather, even if it's just for a few weeks.